The LifePath Women's Shelter children's playroom has long been a space for mothers and children staying at the shelter to find a moment of respite.
Imagine a mom and her young daughter walking through the doors of the LifePath Christian Ministry's Women and Children's Shelter, not because they wanted to, but because they had no other choice. They have no home to go to. Maybe they were evicted or kicked out. Maybe they finally made the brave choice to run from an abusive situation.
This mom worries about being judged. She hates the idea of accepting help. She fears they might try to take her daughter away.
But at LifePath, she finds the opposite.
The staff welcome her. She is embraced with a warm meal and shown to her own family room where she and her daughter can enjoy privacy and respite, perhaps for the first time in a long time.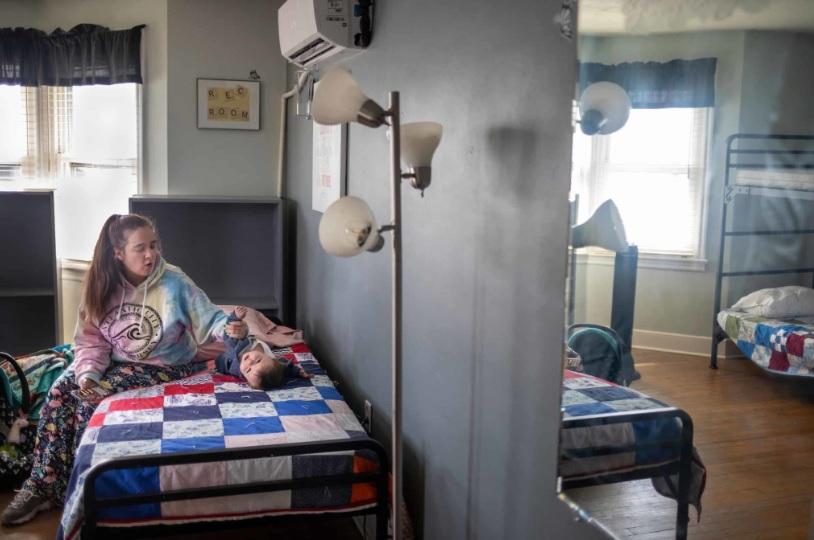 A place of discovery and healing
After a good night's rest and a fresh breakfast, mom and daughter explore the family room.
They come into a room that is bright and clean and full of life. The daughter's eyes light up at the sight of toys, activities, and movies. It feels safe.
For mom, it's a peaceful escape where worries can melt away, if only for a few moments. She takes a deep breath, exhales, and reassures herself that everything will be OK. She's not alone. There are people here who really care about who she is and where she's been.
Her case manager comes down the stairs. They sit and chat about her hopes for the future while her daughter plays. She dreams of having her own apartment with a special little bed for her daughter and chic throw pillows on her couch. It feels like a million miles away. She has no idea where to start.
The family room may be in the basement but it's a comfortable escape. In this safe and inviting space, her case manager walks her through all her options and guides her to the resources available to her. Bell Next Door will help her get housing. Different agencies can set her up for assistance with groceries, insurance, school…she's not alone.
The next day, shelter staff join her in the family room to work on parenting skills and building a deeper relationship with her daughter. They learn through play, and she feels empowered to be a better mother — to always be there for her daughter no matter what.
As her daughter plays dress-up and builds blocks, Mom learns life skills and gathers resources to get back on her feet. By the time she is ready to move into her own apartment, she knows she has a team she can turn to the next time life throws her a curveball.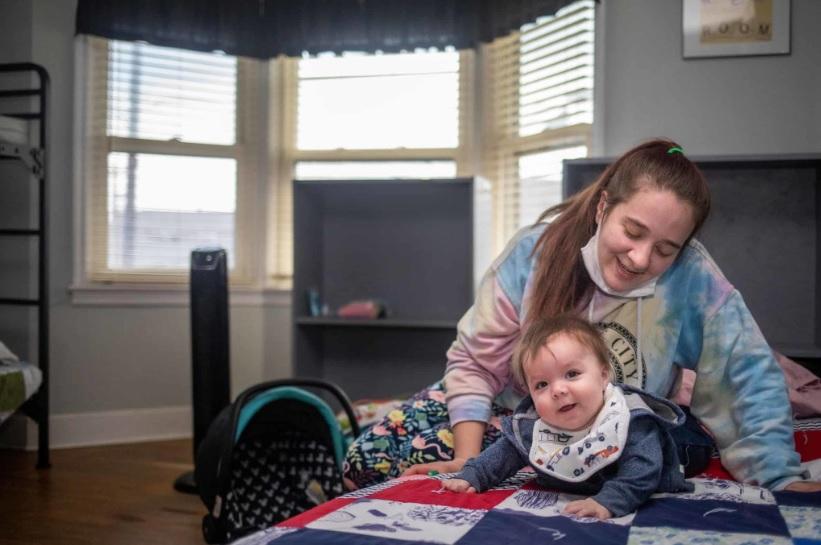 Supporting the playroom during Give Local York 2022
LifePath Women and Children's Shelter has been there for mothers like this in the hardest moments.
Tucked away in the LifePath shelter lower level, lined with toys, books, a television, and a well-worn sofa, the playroom has long been a haven for moms and children alike.
"It's a place where we extend the love of God, no matter where they've been or what their story is," says Pam Billet, who has worked at the shelter for over two decades. "We just want them to know we care — and that Jesus loves them."
On May 6, 2022, LifePath will be raising funds during Give Local York to do a major update on the children's playroom. After years of being well-loved and serving as a safe space for moms to meet with their case managers while their children play, the family room is in need of an overhaul.
To ensure LifePath's guests have the opportunity to engage in the best possible space, a team of talented design and wellness experts are donating their time to create a space that fits all ages, from infant through teenager. They envision creating a safe, clean, versatile play and meeting room that brings joy to each child's face. It will be a space where moms can learn to connect on a deeper level with their children, where they can meet their case managers while their children play, where mom and child alike can heal.
"We want an inviting space where moms feel they can relax while their children play," says Shelter Manager Allison Shipley. "We recognize that many of these families have been through great challenges. We want to create a space that is soothing and supportive for moms and kids."
Give Local York 2022: Every dollar you donate on May 6, 2022, creates a stepping stone on a journey of hope. Be a member of LifePath's team as we build a stronger future with our guests and their children.