Cindy Lighty knew she wanted to do more than gather donations for the LifePath thrift stores. When she visited the agency's Men's Shelter, she found her ministry.
The connection began with a single donation to a LifePath Christian Ministries thrift store two years ago. Pleasant Grove United Methodist Church in Red Lion was searching for a local mission where it could perform outreach.
The work that LifePath was doing throughout York caught the pastor's eye.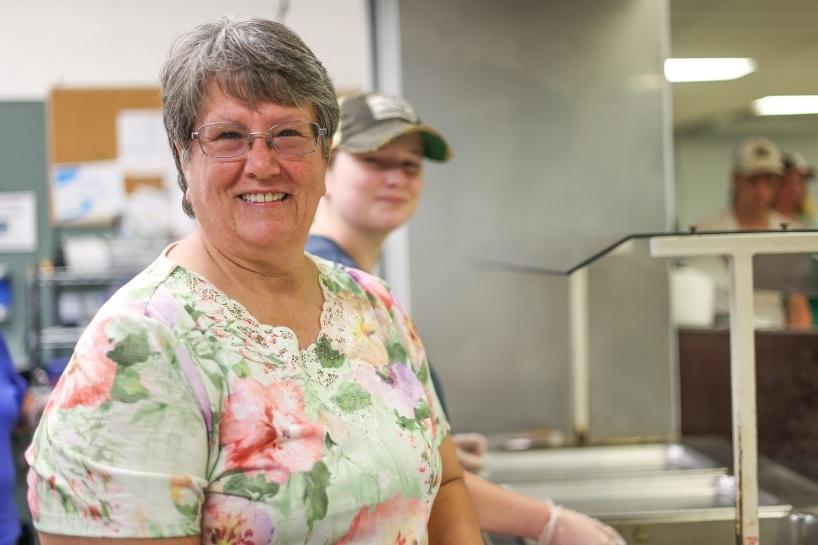 Expanding its outreach
As donation bins at the church filled to overflowing, Outreach Committee member Cindy Lighty saw the close-knit congregation's passion for making a difference in the community. She was ready to go deeper.
Cindy gathered a group to visit the LifePath Men's Shelter and meet the people for whom they had been gathering donations.
The first group of seven church members met at the Men's Shelter on Market Street for a tour in June 2022. Walking through the hallway past the chapel space, up into the dining room and kitchen, then into the pantry stacked wall to wall with donated food and paper goods, the group was astonished.
This was more than just a shelter that offered a free meal.
The men served by the shelter had a home here where they could get the support they need – the physical, mental, and spiritual resources – to get back on their feet.
"As a teacher and leader in my church," Cindy says, "my duty is to love God and others daily. I seek to do his will and give him control of my life every day. In doing this, I am truly blessed."
Cindy began leading a group of church volunteers twice a month to help prepare and serve lunch.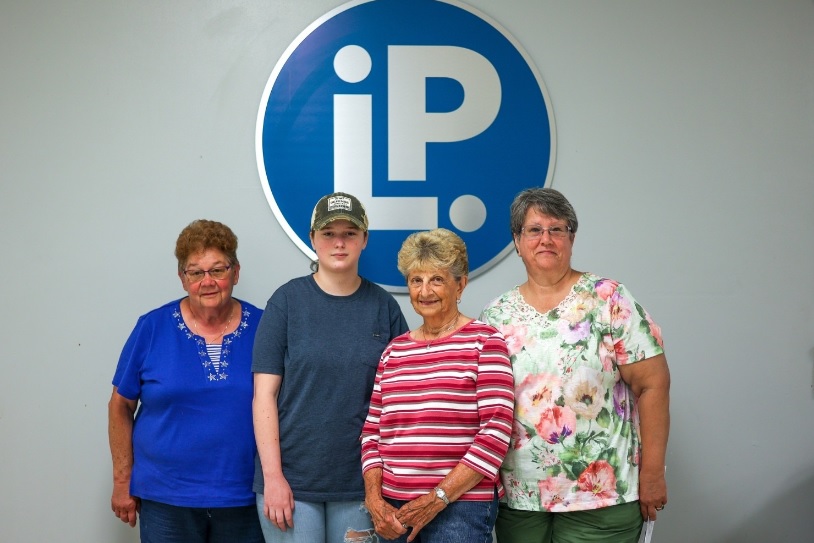 Beyond the serving window
As the line of neighbors in need stretches from the kitchen serving window through the dining room, along the hallway and out onto Market Street, volunteers from Pleasant Grove UMC don gloves and begin scooping fresh-baked meatball subs onto trays, greeting each guest as they work.
With her glowing smile and overflowing joyous energy, Cindy goes from table to table, saying hello and helping to carry trays.
A retired nurse, Cindy has an empathetic ear and an understanding of the deep hurts that can lead to homelessness. Being in a different place in life never holds her back from pouring her whole self into serving the guests at LifePath.
"My goal as a Christian," Cindy says, "is to do what our church motto says: 'Save the Lost, Equip the Saved, Send the Equipped.'"
For Cindy, living out that ideology by serving at the LifePath Men's Shelter and bringing others along with her is a big part of what being a Christian is all about.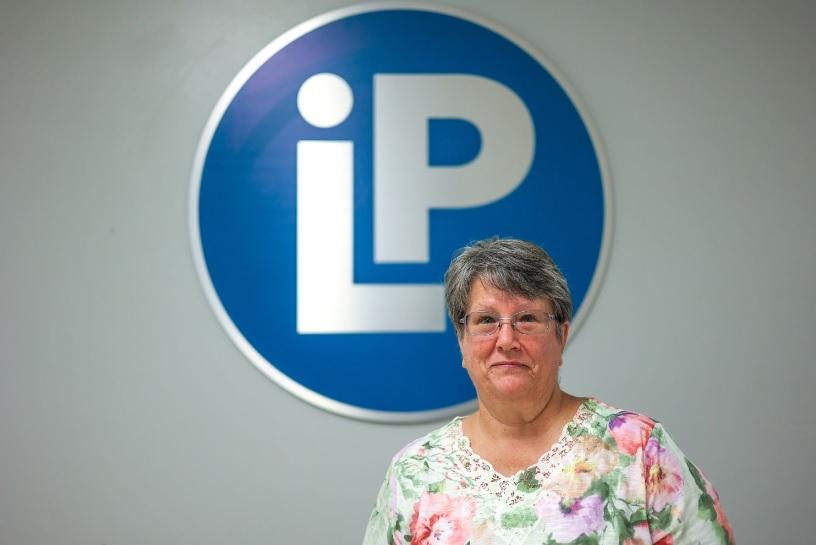 Cindy's favorite Scripture verses
"I am the light of the world. Whoever follows me will never walk in darkness, but will have the light of life."— John 8:12 NIV
"Be kind to each other, tenderhearted, forgiving one another, just as God through Christ has forgiven you." — Ephesians 4:32 NLT
Become a partner in ministry
Find more information about volunteering at or donating to LifePath on our website. If you have questions, please contact Susan Workinger at 717.845.7662, ext. 1301, or sworkinger@lifepathyork.org.