LifePath volunteers Dan and Penny Allen bring their guitars twice a month to minister to the guests at the Men's Shelter.
On the first and third Fridays of every month, guests heading into the LifePath Men's Shelter dining room for dinner will pass volunteers Dan and Penny Allen strumming their guitars and singing worship songs in the shelter's chapel.
Staff and guests can't help but smile as a sense of peace follows those gathering for the evening meal.
After dinner, guests filter into the rows of seats as Dan and Penny lead a time of worship and Bible study.
You don't have to go to a foreign country to be a missionary. "You can be a missionary in your own backyard," says Penny. She and Dan grew up and raised their family in York. "This gave us an opportunity to serve the community that we grew up in."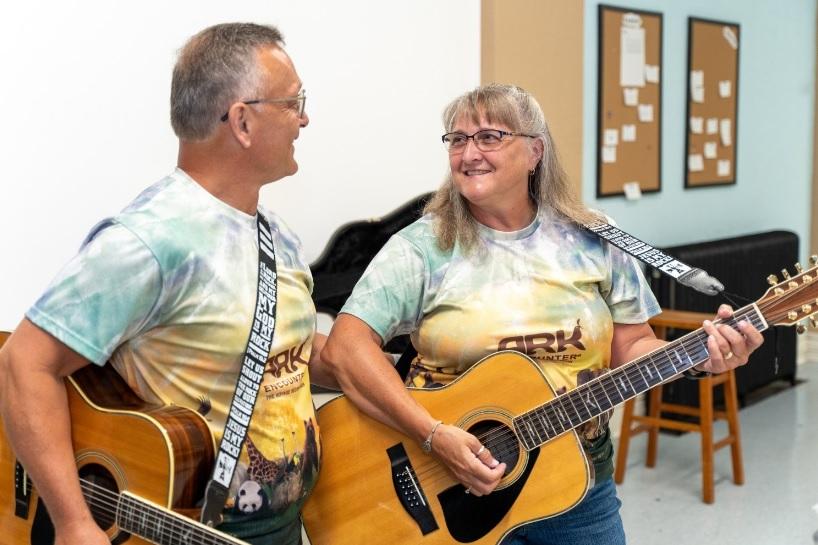 A chance to minister
Dan and Penny, who have been married 35 years, have played guitars together since they started dating in the 1980s. Shortly before getting married, the couple became Christians and throughout their marriage have looked for ways to share their gifts and minister to those around them.
During a trip to the hearing clinic, a conversation with a man there led to Dan and Penny being invited to volunteer at the LifePath Men's Shelter. In January 2019, they showed up to the York-based shelter, guitars in hand, ready to minister.
"We've been doing it ever since," Dan says. "If you ask what drives us, it would be Jesus Christ. The gospel does not discriminate based on your status. Jesus died for all, not just certain groups."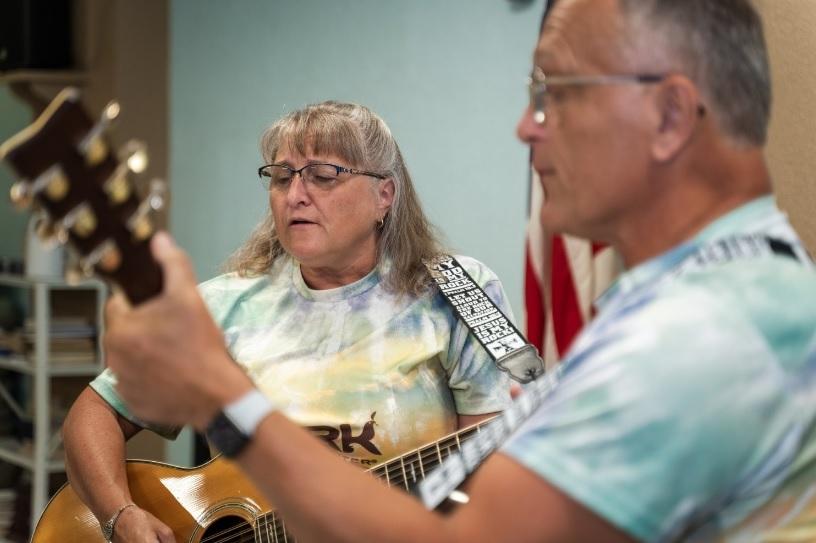 'Bloom where you're planted'
Throughout their time volunteering at LifePath, Dan and Penny have seen guests' lives transformed. They come up and ask for prayer, share praise reports, ask tough questions, and sometimes even play along on their own instruments. Dan and Penny have always felt safe and welcomed into the community.
"Bloom where you're planted," Penny says. "We try to be faithful in the ministry here that He has entrusted us with. We do it with all of our heart and we love coming."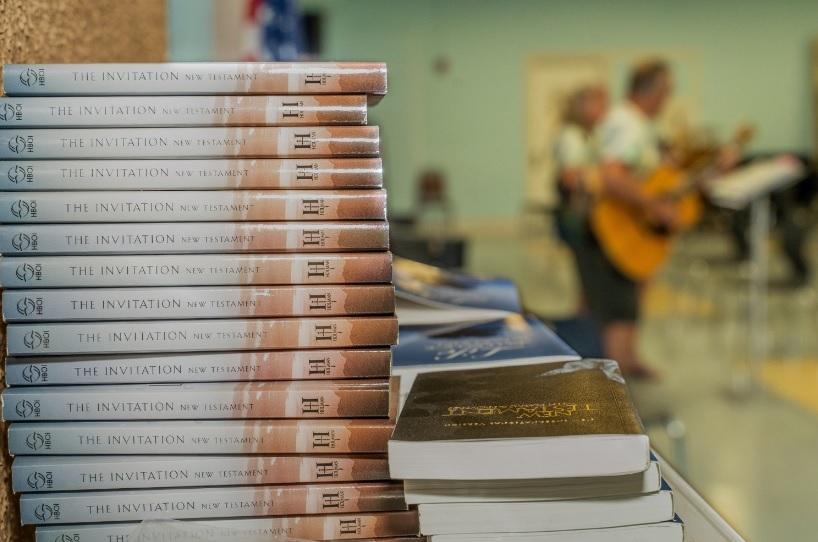 Learn more
Find more information about volunteering on our website. If you have any questions about volunteering, please contact Susan Workinger at 717.845.7662 x 1301 or sworkinger@lifepathyork.org.
Dan and Penny's favorite Scripture verse
"All scripture is given by inspiration of God, and is profitable for doctrine, for reproof, for correction, for instruction in righteousness." — 2 Timothy 3:16 KJV