Over the years, Angie and Tom Russell raised thousands of dollars in groceries and cash through the Independence from Hunger food drive.
Tom and Angie Russell grew up in York County. They met at church and began a long marriage adventure that led them to owning two Grocery Outlet stores, in North York and Hanover.
For much of their journey together, though, they never knew the depth of need in their own community.
That changed several years ago.
Independence from hunger
Each year, Tom and Angie take part in the Independence from Hunger food drive along with owners of over 400 other Grocery Outlet stores. Each owner chooses a local organization to support with food and cash donations.
Four years ago, Tom and Angie found LifePath Christian Ministries. On a tour of the Men's Shelter in downtown York, Tom was blown away by not only the need in York County but by the wide array of services that LifePath offers.
"It's just not food," Tom says. "It's really cool to see what they do for the community."
The couple knew right away that this was the organization they wanted to support.
Each July since then, they receive a wish list from LifePath and invite their customers to donate $5 worth of groceries in exchange for a $5 store coupon. Customers also can round up the total amount of their purchases to donate to LifePath.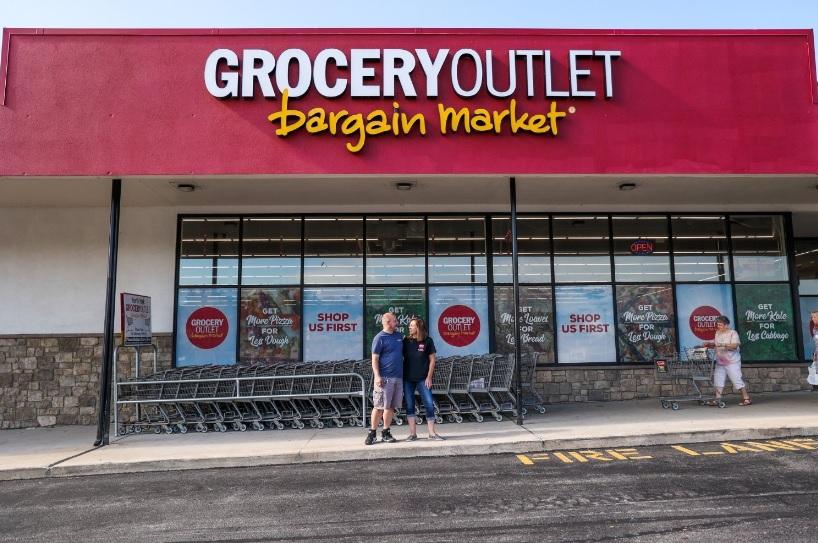 Community donations
Each year's needs are unique. This year, LifePath said its greatest need was for frozen vegetables. Because Tom and Angie couldn't store frozen foods in grocery bags to await delivery, they opted to put the amount of the donations onto a gift card for LifePath.
This year, their North York Grocery Outlet raised $1,961 for LifePath.
As owners of a family business, Tom and Angie love that they get to work alongside their children, parents, friends, and neighbors while serving their community.
"It's about loving like Jesus," Tom says. "He loved everybody."
"Faith plays a role in everything," Angie says. "How would we get through the day without it?"
Become a partner in ministry
Find more information about volunteering at or donating to LifePath on our website. If you have questions, please contact Susan Workinger at 717.845.7662, ext. 1301, or sworkinger@lifepathyork.org.
Tom and Angie's favorite Scripture verses
Angie – "I can do all things through Christ who strengthens me." Philippians 4:13 NKJV
Tom – "For there is one God and one Mediator between God and men, the Man Christ Jesus, who gave Himself a ransom for all, to be testified in due time." 1 Timothy 2:5-6 NKJV