Connie Myers makes a point of being familiar with every person who visits the Men's Shelter.
A mom of six and a former preschool teacher, Pantry Supervisor Connie Myers is used to hearing her name spoken a hundred times every day. As for the guests whom she serves at the LifePath Men's Shelter, though, she knows a week might pass without them ever hearing anyone utter their names.
She tries to imagine what it might be like for no one to really know you. People might pass by on the street and not even think of you as a real person, with emotions, stories, and dreams. It's a lonely place.
Connie knows she can change that. She finds joy in shattering that loneliness by knowing each guest by name.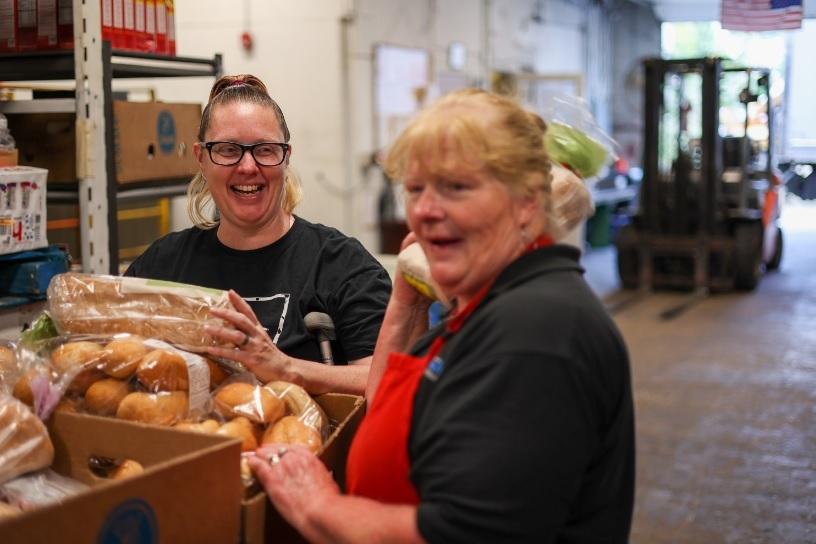 Caring in word and deed
Frank rolls by in his electric wheelchair and Connie calls out a hello to "the Mayor of Market Street."
Another man shows up for dinner after not being at the table for two weeks. Connie gives him a warm welcome, recounting how she's been looking for him every time she takes the LifePath truck out to pick up donations.
As two children walk through the dinner line, Connie immediately goes into the pantry to raid her supply of juice boxes and treats.
While she focuses day to day on the important tasks of organizing numerous cans of food, checking expiration dates, and making sure the shelter has enough donated meat, vegetables, fruit, bread, and dessert for 300 daily meals, Connie knows her job goes much deeper. She came to LifePath in January 2022 looking for work with more meaning than her previous job operating a pizza shop.
Finding deeper purpose
Serving at LifePath, first as a cook at the Women's Shelter, then as a cook at the Men's Shelter, and now as pantry supervisor, Connie has found a good fit.
"Being here, you have a purpose," she says, "to feed somebody who maybe otherwise does not have a meal for the day, especially a hot meal. That's so important."
For Connie, the spark to take on more meaningful work has roots in her childhood. She grew up in the foster care system and knows how it feels to be disconnected, desperate, and alone. It's an insight that drives her to want each LifePath guest to feel cared for.
When she greets each guest by name while helping to serve dinner, "They know you care," she says. "I took the time to learn your name. I care. You're not just another face coming through the door. I know who you are."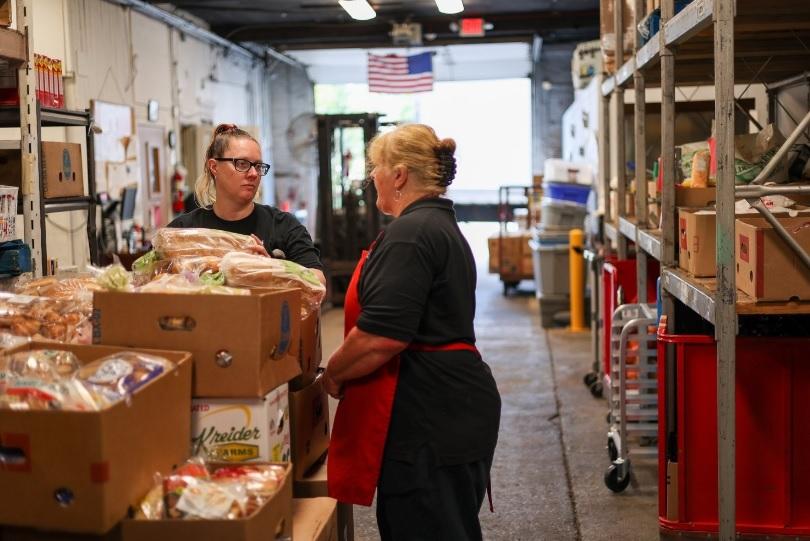 A career awaits
LifePath Christian Ministries is hiring. Join our compassionate team of Christians called to love, honor, and serve the people who come to us for help. Learn how to apply here.
Connie's favorite Scripture verse
"For God so loved the world that He gave His only begotten Son, that whoever believes in Him should not perish but have everlasting life." — John 3:16 NKJV