Anu Banks holds fond memories of LifePath Christian Ministries, formerly York Rescue Mission, from his childhood.
Christmas at York Rescue Mission was a childhood dreamland for Anu Banks. He, his siblings, cousins, friends, and neighbors from the Parkway housing projects would walk through the doors each holiday for an evening of bliss.
"We didn't have," Anu says, "but at Christmastime, we knew we would have because of York Rescue Mission."
The kids would eat until their bellies hurt, then laugh the night away watching puppet shows, playing games, and hearing the Christmas story. They left with two or three bags full of toys to go under the tree.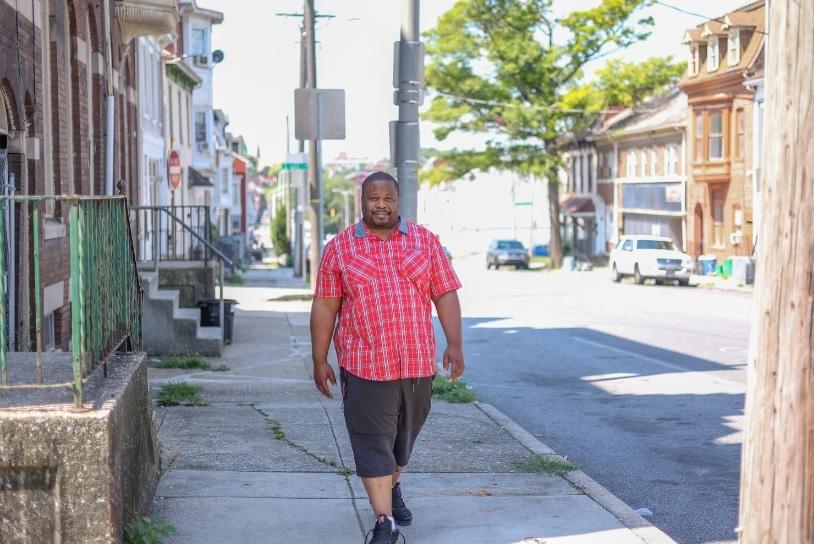 A neighborhood hub
The holiday season wasn't the only time of joy and community at York Rescue Mission for Anu. If he wasn't at school, he could probably be found at The Lighthouse Youth Center on the corner of West Philadelphia and North Beaver streets.
The York Rescue Mission's youth center was a hub for games, snacks, and homework help for the neighborhood. To Anu, going to York Rescue Mission didn't feeling like getting help from a large Christian organization, it felt like a trip to the corner store.
Anu held those experiences dear when he moved to Carlisle as an adult. As York Rescue Mission rebranded to LifePath Christian Ministries and changing community needs led to the closure of The Lighthouse Youth Center, the mission continued to hold strong – "to extend the love of Christ to our neighbors in need by providing food, shelter, and a connection to support services."
At the same time, Anu was on his own path to living a similar mission.
Creating a movement
Each evening, people would walk by Anu's Carlisle home. Curious where they were going, he learned that the church around the corner, in conjunction with several area churches, was offering shelter to the homeless.
Anu began talking with those staying at the church, recording their stories, and learning that homelessness wasn't always what he expected. Many of these men and women had jobs. They were trying to get ahead. Something kept holding them back.
From these conversations, The Movement podcast was born.
When Anu returned to York in 2016, he brought The Movement concept with him and, with a small team, launched a community-driven nonprofit that offered physical and emotional support to York neighborhoods.
"This doesn't exist without faith," he says.
Working with local churches, organizations, nonprofits, and generous community members, along with their own food bank, summer camps, and events, Anu and his team are uplifting the York community from within.
As he hands out toy at Christmas to the kids of York, Anu can look back at his own childhood at York Rescue Mission and know that he's where he's supposed to be, serving his neighbors and offering hope.
"It doesn't matter what you go through, doing good gives an inner feeling of relief," he says. "That's just being in harmony."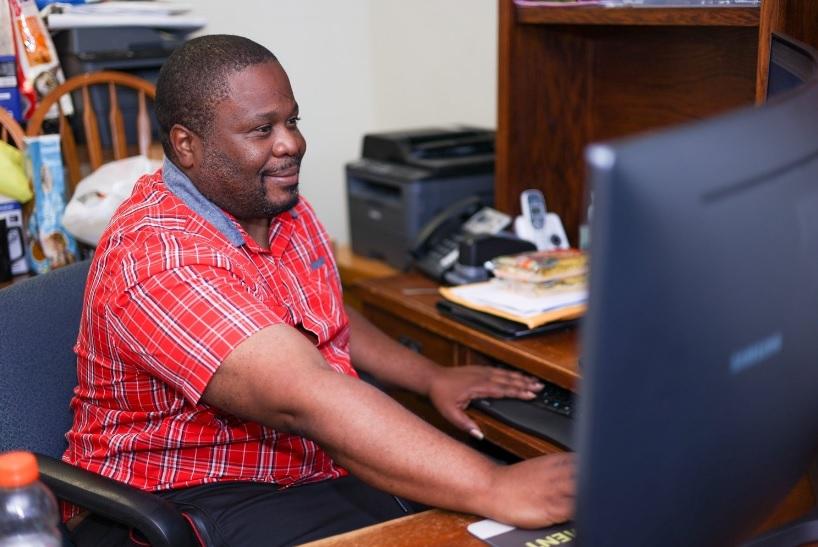 Memories of the Mission
LifePath Christian Ministries started in York City 60 years ago as the York Rescue Mission. While the name of the organization has changed, the mission still provides the same meals, shelter, and Christ-centered ministry to neighbors in need.
Anu's favorite scripture verse
"So do not fear, for I am with you; do not be dismayed, for I am your God. I will strengthen you and help you; I will uphold you with my righteous." — Isaiah 41:10 NIV