Without LifePath, "I'd be in the streets," Donna says . . .
As inflation soared and her circumstances collapsed, Donna saw there was no way she could make rent—and she soon found herself on the street, a woman alone, for a year . . .
Before that, she'd struggled to make ends meet, sharing her apartment with a friend who was battling mental illness. Until one day, "she went to a mental ward . . . and never came back," Donna says.
"I don't want to go out on the streets!" Donna remembers thinking desperately, but "I had no one else to share with," she says—and no one left to care, not even family.

"I was close with my sister, my baby sister, but she passed away," Donna says. "My other sister had a stroke and is in a wheelchair.
"But she and I barely talk because she won't forget about the past. She keeps bringing up the past . . ."
Donna hid her past of mental and emotional struggles, but it eventually led to an attempt on her own life. "My sister knows," she sighs, ashamed. "I overdosed with my pills."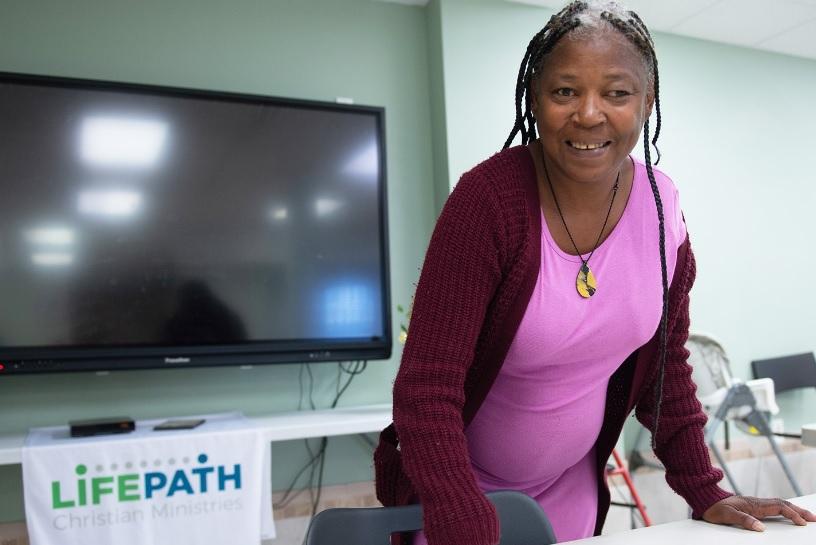 God saw Donna's isolation and despair, and a care worker reached out to LifePath just in time . . .
"They called me," Donna says, still almost disbelieving the words she heard that led to her rescue—and restoration in the Lord. "They told me to come—and I came! I want to avoid living on the streets. I want to stay clean and be closer to God."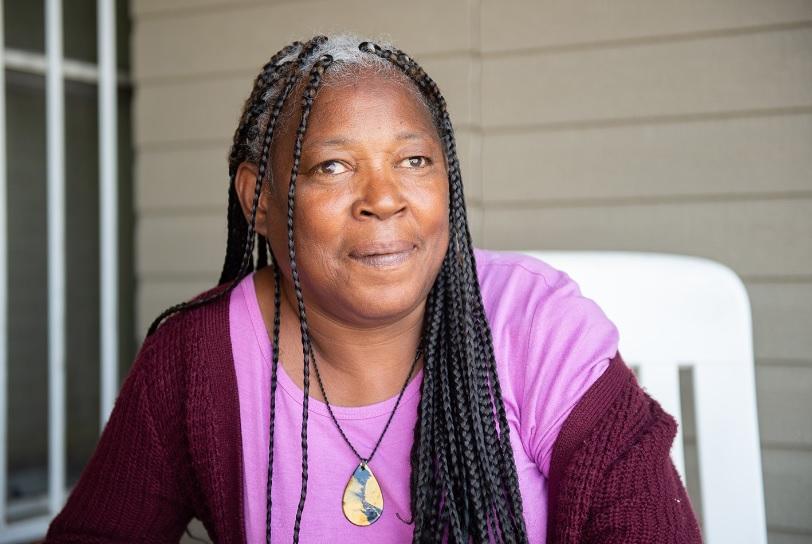 If LifePath wasn't here for her? "I'd be in the streets," Donna says.
Yet today, she's grateful for the heartfelt gifts and prayers of new friends like you who provide nourishing meals, safe refuge, and a fresh start at LifePath Christian Ministries—
And real life transformation in Christ that thousands of neighbors have experienced within these walls for over 60 years as York's rescue mission!